Electronica Test Labs was founded with the belief that counterfeit component detection should be reliable, efficient, and affordable. We are a mission-driven team that truly cares about protecting your supply chain.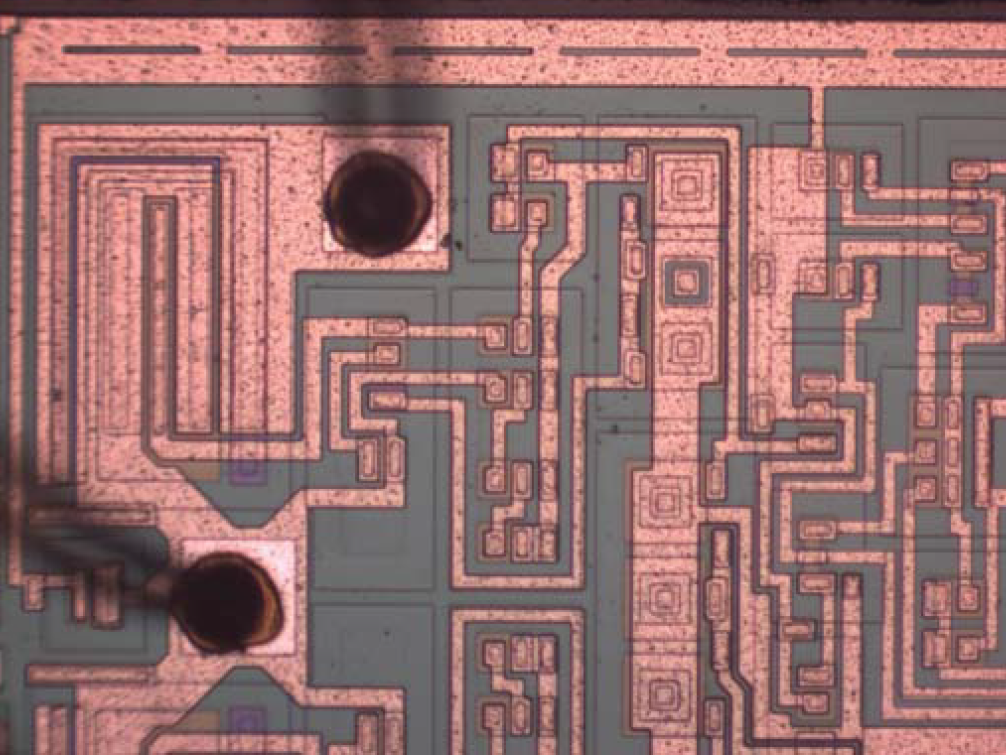 What are Counterfeit
Electronic
Components?
Deliberately altered or misrepresented parts (e.g. quality, manufacturer, part number, date code, lot code).
Substitutes or unauthorized copies of a product.
Used parts that are recycled or salvaged and sold as new.
Nonfunctional, defective parts sold as new.
Detailed Visual
Inspection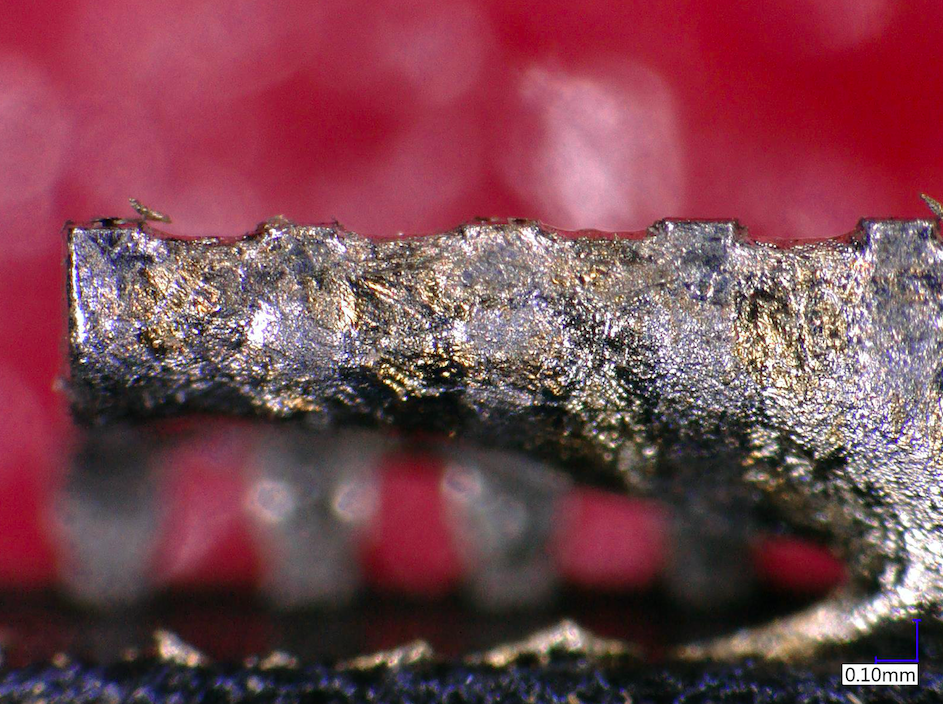 From our cell phones to nearly every other electronic device we use today, there has been a growing shift toward smaller, faster, more economical products. Instrumentation must be just as smart and fast. Electronica Labs uses the latest high-powered microscopy tools and techniques to screen complex electronic components.
Solvent Resistance/ Marking
Permanence Tests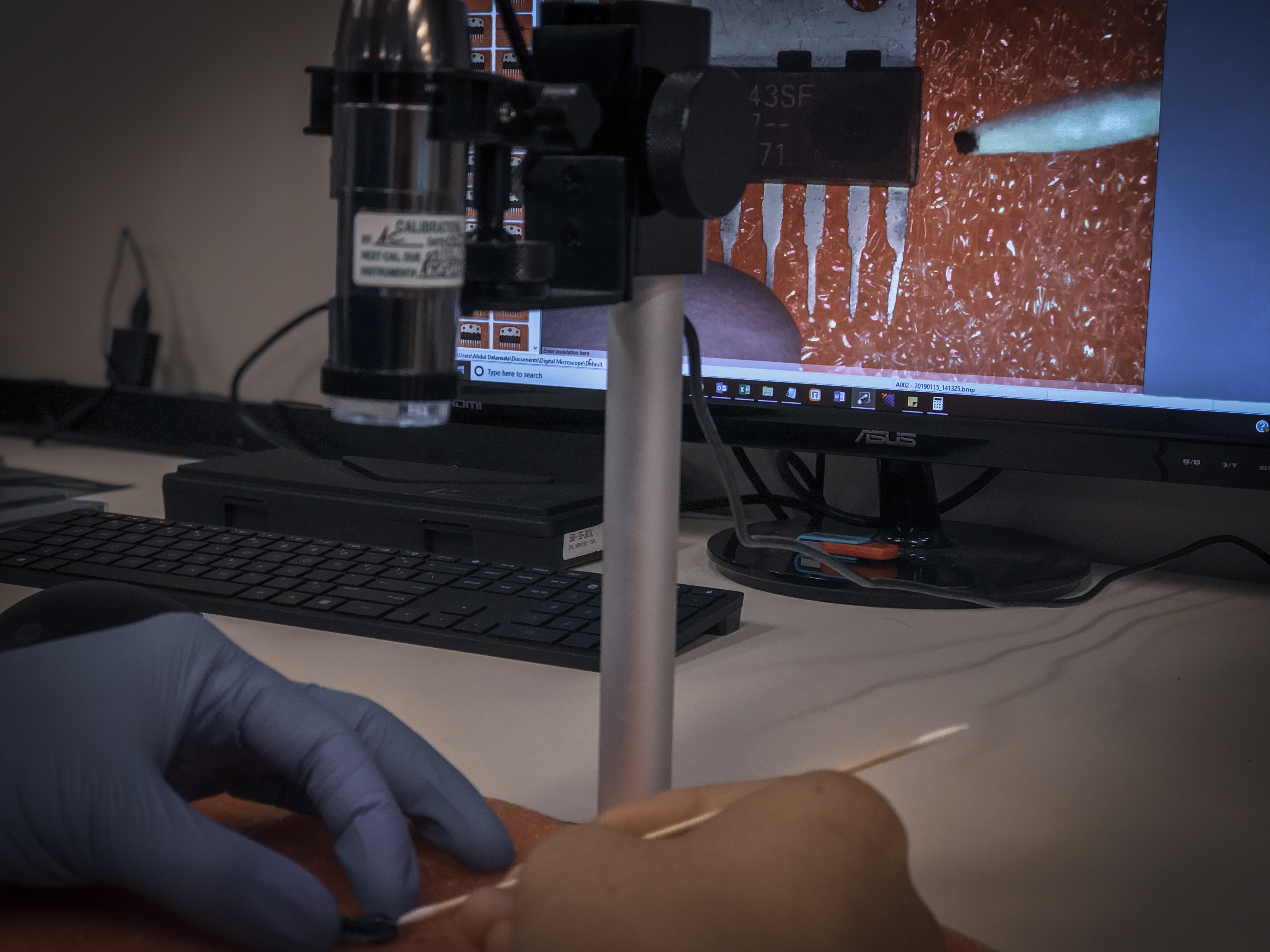 This testing is used to detect coatings and remarking on device packages for authenticity verification. Electronica also verifies that standard component markings maintain their expected permanency when subjected to common assembly solvents.
Material Analysis/ XRF
Electronica conducts non-destructive elemental material analysis via X-Ray fluorescence (XRF) on electronic components to ensure that the internal composition of components matches a golden sample. This testing can also be used to verify ROHS compliance and evaluate lead finish.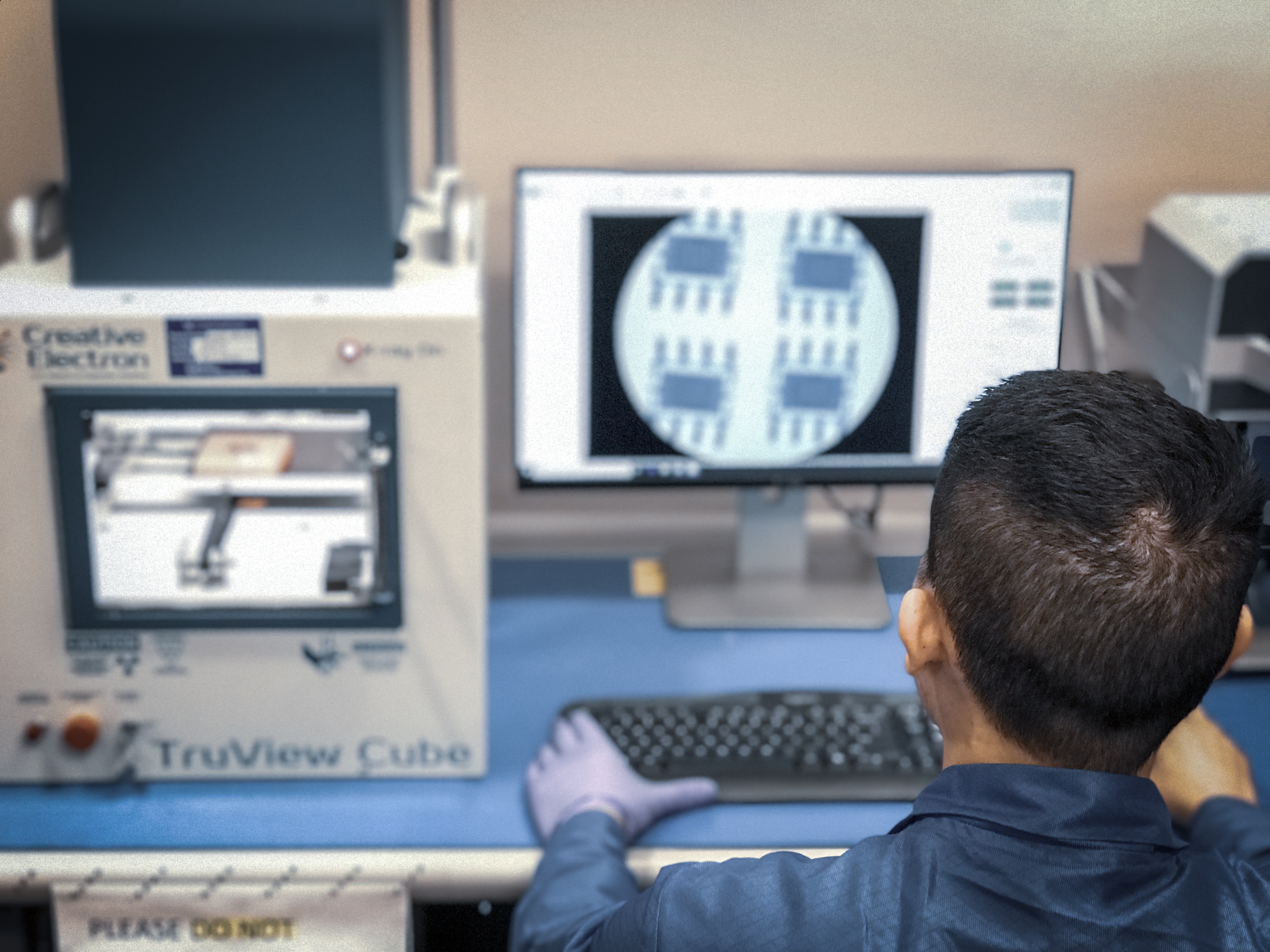 X-Ray Screening
As today's electronic components continue to miniaturize, high-resolution, high-magnification imaging systems are needed more than ever. Our lab conducts advanced, non-destructive X-Ray testing of electronic, microelectronic, and electromechanical components to compare the die, lead frame and internal bond pattern of electronic components.
Decapsulation &
Die Inspection
To expose each component's die for inspection, Electronica Test Labs uses a combination of mechanical package removal along with environmentally-safe, heated acid etching methods on the area of the package to be removed. Die markings, size and layout are examined and photographed for review. We compare each component die against our comprehensive database of golden component samples, original manufacturer's datasheets, and other commercially available guidelines to arrive at an unbiased conclusion.